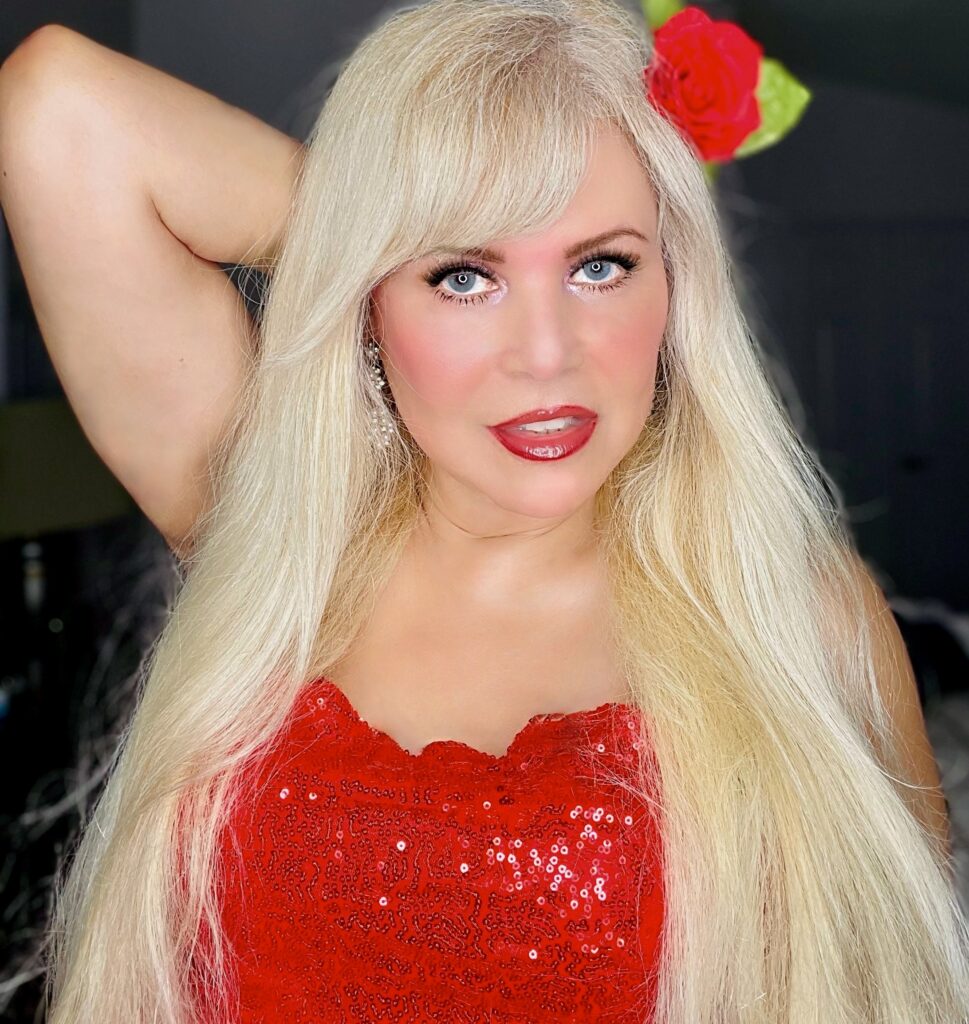 Nubia Rose
Nubia Rose (Nubia dos Reis Cohen) is a Brazilian-born international television star, entrepreneur, philanthropist, magazine editor/publisher and music artist. Nubia is a truly eclectic individual who has worked as a model, TV hostess, interviewer, movie producer, actress, realtor and financial specialist. In addition to all her many talents and skills, Nubia is also a dedicated music artist with a blossoming music career. Through her music and charitable organizations Nubia Rose has shown that she is able to touch people's hearts and lift their spirits.
Nubia Rose moved to the United States in 1988 and now holds dual citizenship in Brazil and the United States. Nubia is fluent in 3 languages: Portuguese, Spanish, and English. Being multilingual and multicultural has placed Nubia in the unique position 1 "Let music flow into your heart and enrich your soul" to appropriately integrate different cultures and customs into her business ventures, charities, and music career.
Nubia is the creator, owner, and operator of "Nubia Rose International" a bilingual lifestyle magazine she publishes to inform and enhance the lives of her readers by emphasizing aspects of Brazilian and Latin lifestyles in the United States. Nubia also helms a charitable organization that focuses on enriching the lives of children and the less fortunate.
In recent years Nubia Rose has concentrated her artistic energy on her promising music career. Consequently, Nubia Rose has created meaningful and heartfelt songs that express her love of family and commitment to spreading hope and joy. Nubia Rose's songs are available on most major music platforms including iTunes and Spotify. Nubia's catalog contains songs of hope such as "In This Together", and songs of love like "Funtastic Love" and "I Love U Mon Amour". Nubia Rose also creates songs of celebration such as "Parabéns" and her fun Christmas holiday staple: "I Want Nothing For Christmas". Nubia has also crafted melodies in Portuguese, such as: "Marcas Do Que se Foi" and "Bate O Sino" as well as her own cover of "É Preciso Saber Viver" by Roberto & Erasmo Carlos.
Nubia Rose is a beacon in the darkness for those seeking inspiration in the life and times of the world today. She conveys a universal message of peace and love with her actions and through her music.
By Zack Patterson